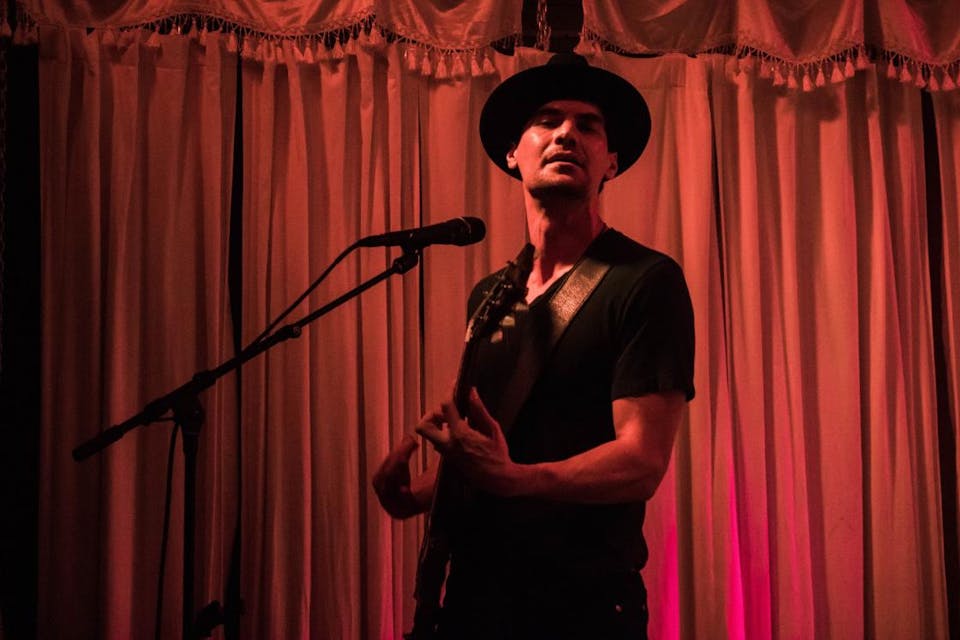 Sam Pace at Globe Hall Thursday, August 22nd
Sam Pace and The Gilded Grit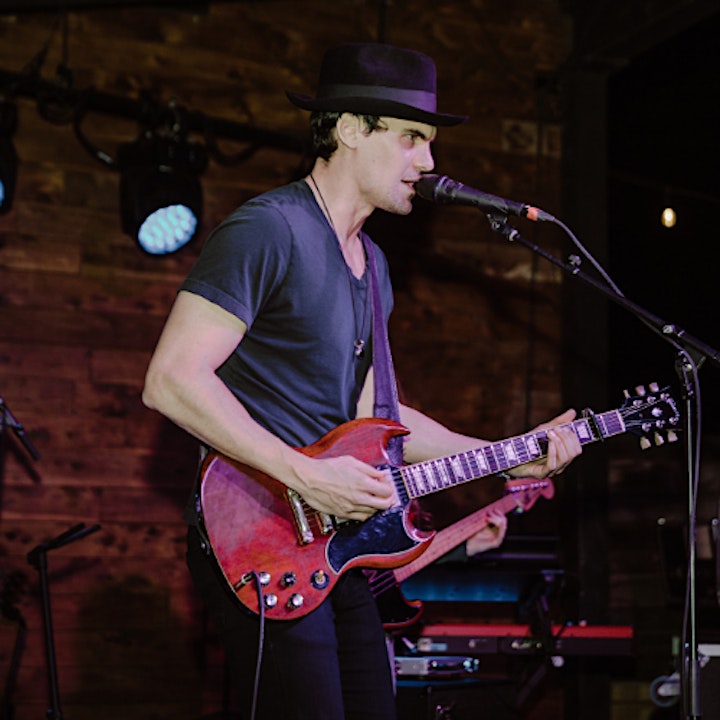 "What a badass!" – Rebecca Lovell (Lead Singer of Larkin Poe)
2018 was the busiest year to date for Sam Pace and the Gilded Grit. With the release of their third album Judgment Eve- Sam and the band embarked on a North American Tour comprised of over 60 dates from coast-to-coast. They also opened for such internationally acclaimed artists as Everlast and Larkin Poe. The band's upward trend has been personified by their taste and tenacity.
"As far as high energy shows are concerned, Austin music fans could not do much better that Sam Pace and the Gilded Grit" – Greg Ackerman, Examiner
Over the past five years Sam has been peppered throughout the Austin Music Awards annual Top-10 lists. He has placed Top-10 for Musician of the Year, Best Song, Best Album, Best Album Art, Best Rock Band, Best Blues/Soul/Funk Band and two years in a row for Best Guitar Player and Best Male Vocals.
"Down and dirty rock n' roll is hard to come by these days, even more difficult for it to achieve the level of success Pace has…" – Overload Austin
Sam's voice and guitar playing are the signatures of the sound. His booming baritone and soulful growl give the music a powerful edge; while his heavy, swinging guitar and thick, luscious tone has been described as "a marriage between Peter Green, early Clapton, and early Hendrix."
"Sam Pace and the Gilded Grit's album Rapture is full of raw power. The overall sound ranges from blues to monster rock to moments of deep tenderness." – Barbara Jo (Famous Austin DJ and Music Hostess)
The songwriting and originality of sound is of paramount importance to the band. Their rock n' roll roots and bluesy, soulful influences are always present- but their variations of theme, groove and emotion encapsulate an entire world of sonic pleasure. Their first two albums – The Feelin' (2012) and Rapture (2014) display the dexterity and growth of the band in full force.
"Sam Pace and the Gilded Grit deliver a knock-out with Judgment Eve"- Track Rambler
Their newest LP – Judgment Eve – was recorded in Austin and produced by Chris "Frenchie" Smith. It features some of Austin's finest musicians and adds a whole new chapter to Sam's ambitious style of rock n' roll and heavy soul.
"Raise your glass with a soundtrack of swampy-as-hell, devil's got your soul music!"- Seven Days (Vermont)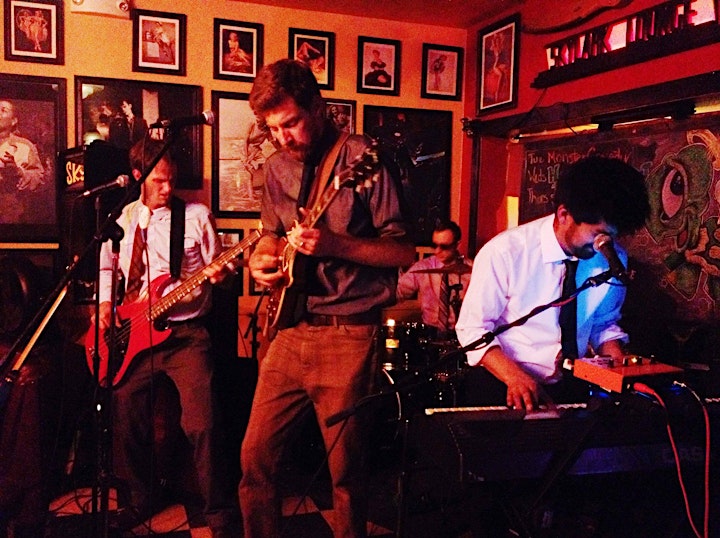 Weather Big Storm continues their momentum within the Denver music scene; but these rock 'n' roll specialists, and their blend of rock, blues and funk, are determined to funk up Denver even more.
The band was founded one dark and stormy night when blues singer/songwriter, Mike Moore (Guitar/Singer), and music virtuoso, Juan Pino (keyboards), both sought shelter from the golf ball sized hail. "I moved to Denver after being a tech for Yngwie Malmsteen," Juan Reflects. "Meeting Mike like that was so serendipitous. I met a great musician and we've been playing music together ever since".
After writing a few original songs it was clear things were clicking. "Juan has great ideas, and a producer's ear," says Mike. "My background is mostly blues, so Juan brought a lot of new style to compliment my own." Elmer (drums) and Schuyler (bass) joined shortly afterwards. "These two are tight, and have great feel", Mike recalls. "Their 'in-the-pocket' chemistry brought everything together".
With all the pieces in place, Weather Big Storm developed their Bar Rock sound: an energetic, groove-oriented style with brawny vocals and bluesy undertones. "We are definitely influenced by pioneers of pop music…Motown, R&B, funk," Mike says. "But we're a rock band, so we've got more grit, more oomph."
Last year Weather Big Storm was featured in Urban Life Magazine, as well as invited to play at the Sunnyside Music Fest. Currently they are working on their first official self-release. "We're busy", laughs Mike. "New songs, recording, playing-out…It's all been really fun." And when you see Weather Big Storm on stage you can tell they're having fun.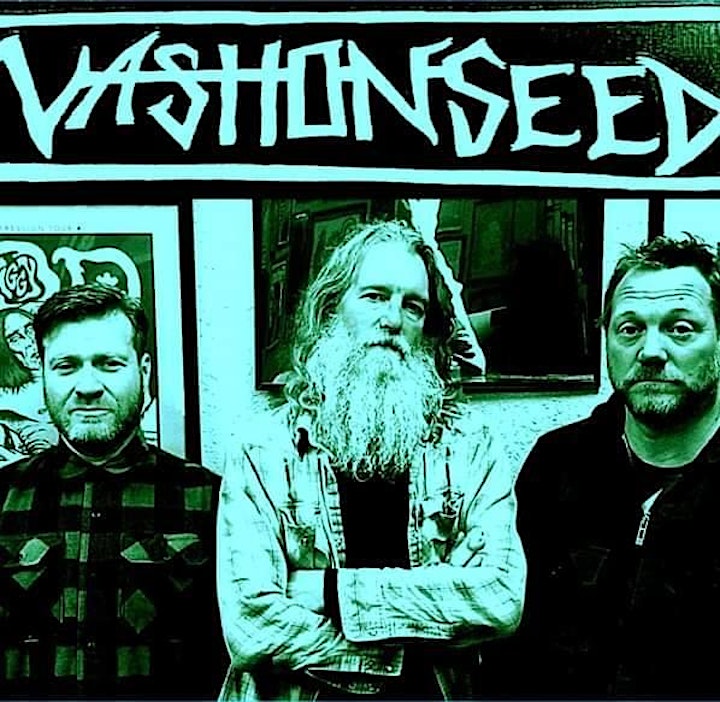 Dirt Rock and Dried Up Grunge from the Weed Capitol of North America

Venue Information:
Globe Hall
4483 Logan Street
Denver, CO, 80216