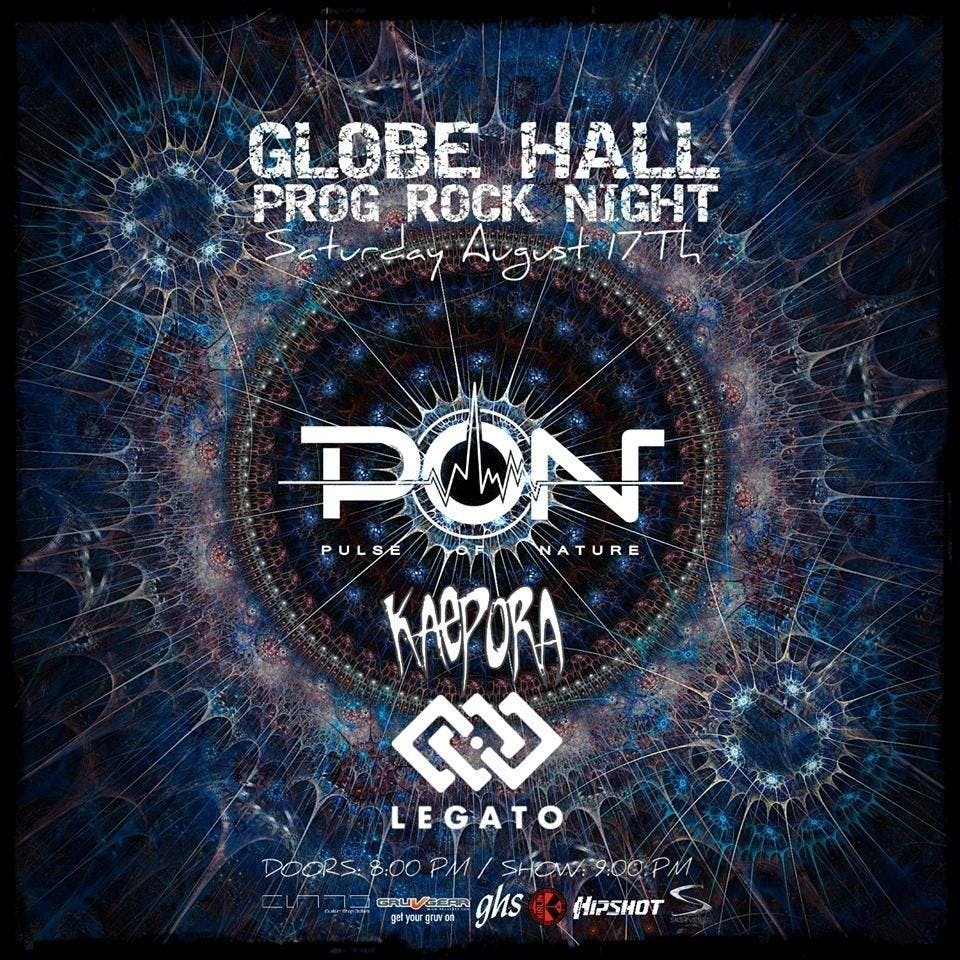 Globe Hall Presents
All sales are final. Review your order carefully, there are no refunds for any reason. Tickets are non-transferable. No tickets are mailed to you, your name will be on the will call list night of show. Night of show (1) bring a valid government issued ID and (2) print your confirmation e-mail and bring with you night of show. Come hungry! Check out Globe Hall's award winning BBQ!
Pulse Of Nature:
Pulse of Nature is an experience that merges live performances of original compositions with fantastical images of the universe.
Kaepora:
Four Denver musicians pretending they don't take themselves seriously.
Legato:
Legato has become one of Colorado's premier progressive funk bands. With several regional and national tours under their belt, they are continuing to build fans and a reputation as one of Colorado's up and coming bands. Not only have they managed to impress various genres of music fans, they continue to build their network of fellow musicians with whom they have shared the stage; notable acts such as: Moe, Snarky Puppy, Wycleff Jean, Dopapod, Jimkata, Leanne Rhymes, the Wailers, Kung Fu, Tauk, Turkuaz, Perpetual Groove, and Twiddle.
Legato supports, promotes, and plays a wide variety of genres ranging from jam, funk, rock, jazz, hip-hop, soul and techno, giving fans a full spectrum of a music experience.
Members of the band include Greg Kallfa (keys, vocals), Cameron Canepa (guitar, vocals), and Karl Summers (bass, vocals), all of which bring a variety of styles and experiences to for the sound that is Legato.The 4 members of this band mesh their talents and background into a sound that is uniquely their own. They have headlined great venues such as CU Event Center, The Bluebird, The Boulder Theater, The Fox Theater, and played festivals such as Wakarusa, Euphoria and Arise. This is not a group to miss if they come to your hometown!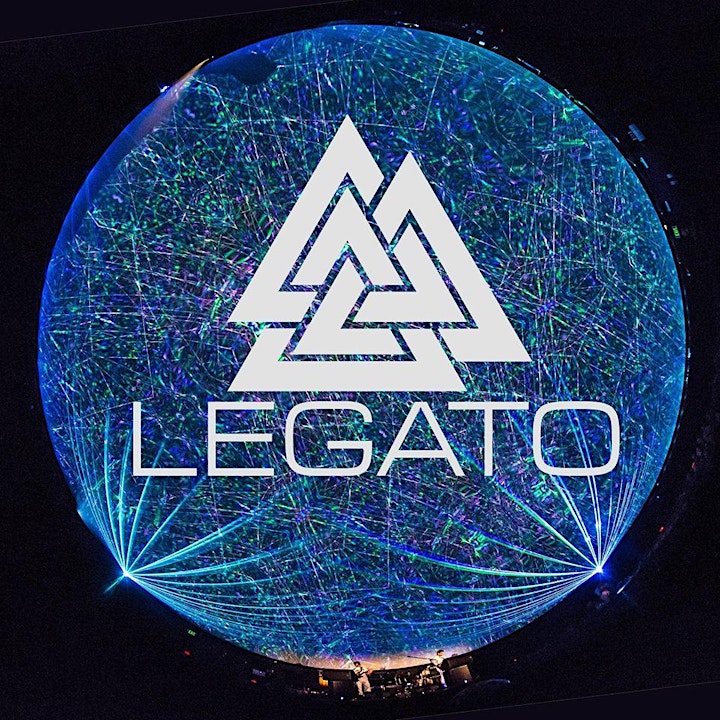 Venue Information:
Globe Hall
4483 Logan St.
Denver, CO, 80216