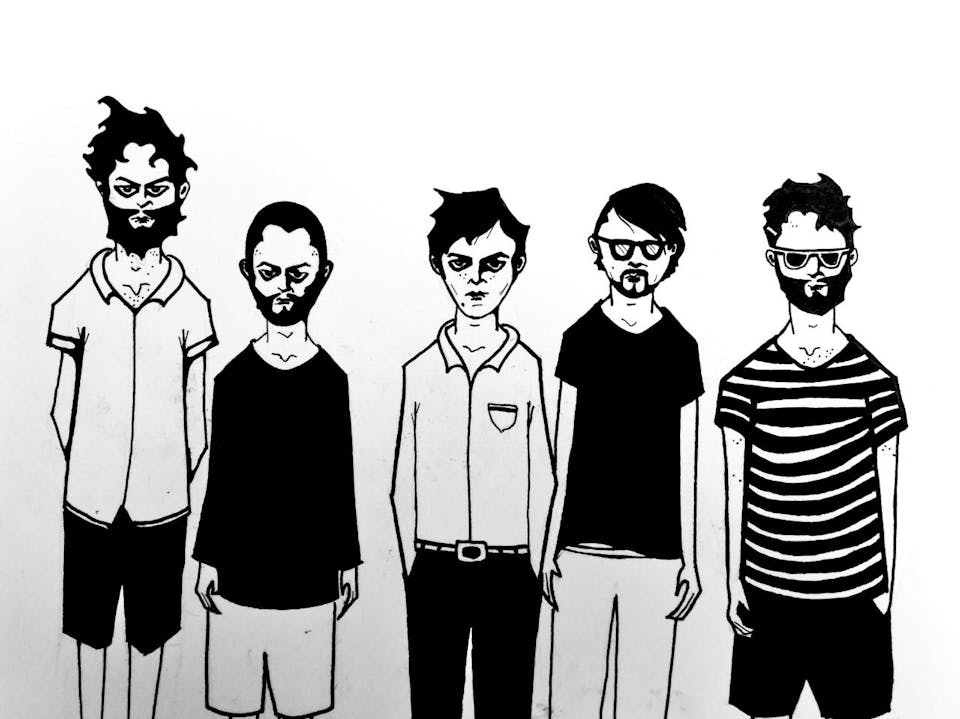 MOVED TO AUGUST 29 AT LARIMER LOUNGE--
Turvy Organ -- Early Show
$20.00 - $120.00
MOVED -- HEAD TO LARIMERLOUNGE.COM FOR TICKETS
Globe Hall presents Turvy Organ on Saturday, August 29--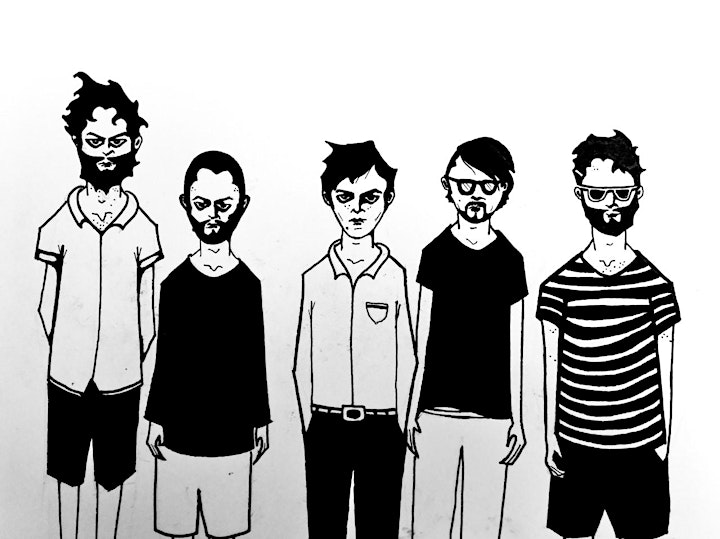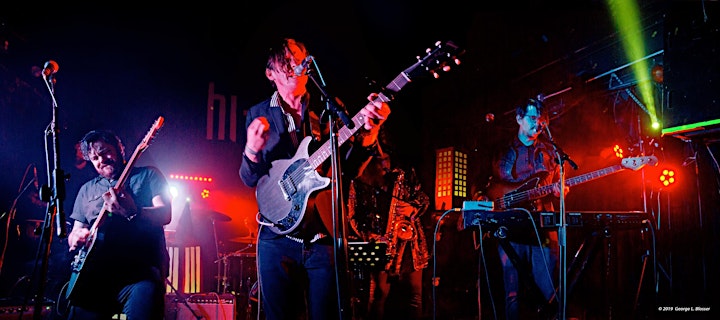 Website | Facebook | Instagram
A unique blend of garage rock and indie pop, Turvy Organ strives to create music that is emotional and evocative, while still staying true to their energetic, boisterous musical roots.
Turvy Organ's self-recorded 2016 debut, "The Soft Light," was a rich introduction to the band's influences: energetic, fist-pumping mid-2000s indie rock like Wolf Parade, Bright Eyes, and Modest Mouse. There's a nostalgia in their formula, but it feels fresh thanks to frontman Ilya Litoshik, who delivers his straightforward lyrics with disarming passion and earnestness. It's also helped along by the neurotic, dynamic arrangements and squelchy leads, adding up to a sound tailor-made for a long, winding drive through the desert.
Litoshik founded Turvy Organ in Austin, Texas in 2012. After touring the U.S. as a solo singer-songwriter, Litoshik moved to Denver, where he met Paul Simmons and Anthony Duran, who now form the band's propulsive rhythm section.
After weathering several lineup changes, the band has carefully honed their sound and gigged at a torrid pace, opening up for rising indie upstarts like Rolling Blackouts Coastal Fever, Gringo Star, and Iska Dhaaf. Their work ethic and magnetic songs have won them a core following in the Front Range area, with 303 Magazine and Westword naming them one of the best alternative bands in Denver.
The band's sophomore album, recorded at Goldson Studios, is tentatively set for release in late 2018.
"Colorado based Turvy Organ's debut The Soft Light is that perfectly special secret you keep close. The five-piece has released several EPs since 2010, each of which steadily teases what their sound has evolved to today: a broken folk and psychedelic indie-synth stumble through a multitude of wavelengths from far corners; unresolved, unconcerned, and catchy as all hell." -Control-Alt-Delight
"Turvy Organ is the secret great band more people should know about because its orchestral pop songs are dark, moody, expansive and thought-provoking." - Tom Murphy, QUEEN CITY SOUNDS AND ART
We are committed to following all applicable guidance under the Colorado's Re-opening guidance for restaurants. Don't forget your mask!
ALL SALES ARE FINAL. Review your order carefully, there are no refunds for any reason. No tickets are mailed to you, your name will be on the will call list night of show. Night of show (1) bring a valid government issued ID and (2) print your confirmation or show your electronic confirmation e-mail. Tickets may be transferred by providing your receipt for another person to provide at the door.
To transfer your ticket: Please provide the person who will be using your tickets with your electronic receipt (electronic or printed). They will need to show it at the door the night of show. This will be honored as long as no one else has checked in using a duplicate electronic receipt.
A unique blend of garage rock and indie pop, Turvy Organ strives to create music that is emotional and evocative, while still staying true to their energetic, boisterous musical roots.

Venue Information:
Globe Hall
4483 Logan Street
Denver, CO, 80216