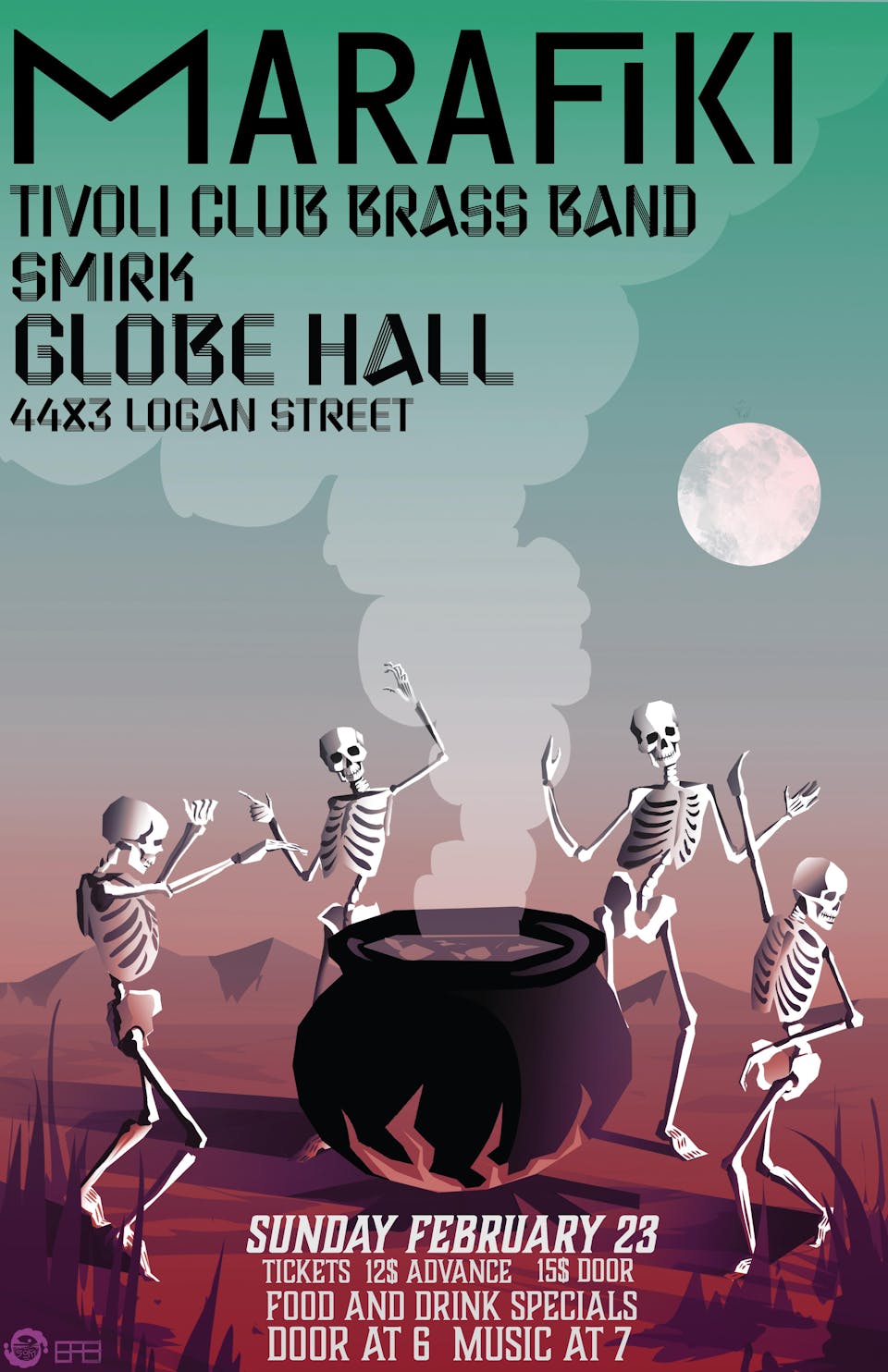 Marafiki
Tivoli Brass Band, Smirk, BBQ OPENS AT 5PM
$12.00 - $15.00
Sales Ended
Globe Hall Presents Marafiki's Mardi Gras on Sunday, February 23rd.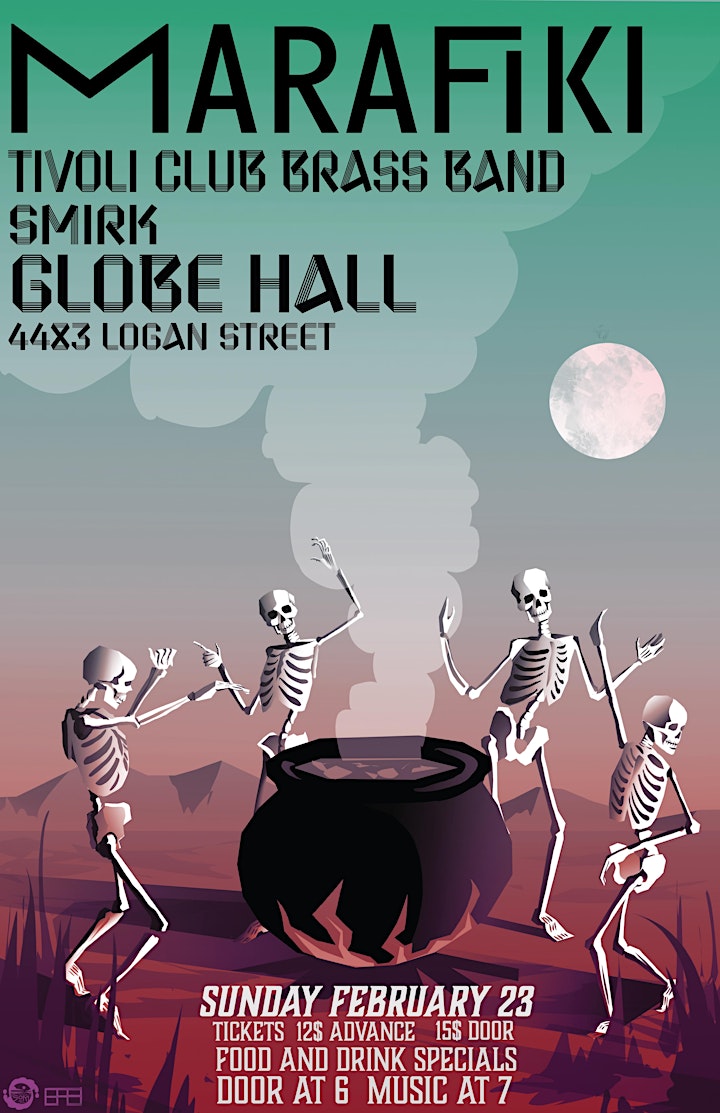 Marafiki, Swahili for "My Friends" is a progressive fusion band that brings the tastes of sweet sublimity directly to your ears. These four long-time friends grew up and worked together in kitchens their whole lives before becoming bandmates, which provided them shared appreciation for similar music and food.
Marafiki reflected on their favorite flavors in life to serve up their debut EP Third Breeze in September of 2019. Third Breeze features memories of formative life-moments from each band member paired with songs based on key culinary dishes the band has concocted together to create a sensory delight.
Guitarists Nathan Perkins and Maverick Corley cook up seamless dual-guitar riffs that leave the listener with a delicious aftertaste craving more. Bassist Wes Hughes and drummer Shane Oltmanns draw upon their wide stylistic range to create a smokey buffet of all-you-can-eat Latin-infused grooves.
Marafiki has been featured on Spotify's Jazz Today playlist alongside artists Snarky Puppy, Winton Marsalis, Khurangbin and more. They have shared the stage with acts such as Yak Attack, Goose, Consider the Source and many others, as well as playing music festivals such as the Orpheus Music Festival, New Tererain's Wanderfest and the Underground Music Showcase.
A Marafiki show is never quite prepared the same way; setlists vary nightly and the band loves creating collaborative performances with visual artists, chefs and skaters alike--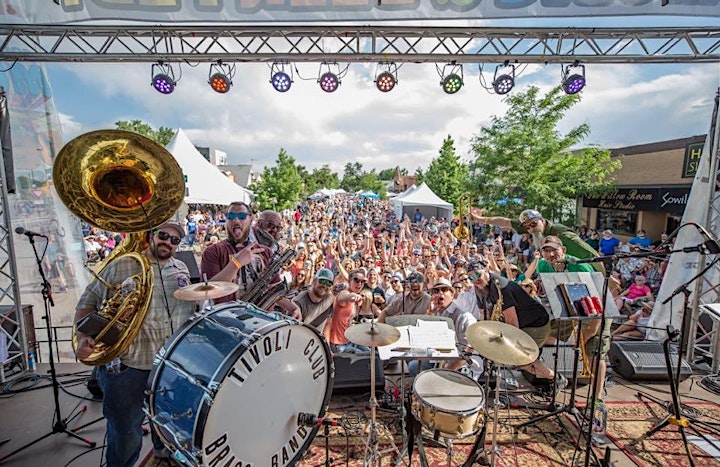 Traditional brass band instrumentation interpreting well known tunes in the down and dirty brass band style.
The Tivoli Club is comprised of musicians from some of Denver's most celebrated bands. Members include those from the Alpha Schoolmarm Orchestra, FaceMan, Filthy Children, Judge Roughneck, Lost Dog Ensemble, Mlima, Money Plays 8, New York Street Boys, Playground Ensemble and many others. The repertoire is a smorgasbord spanning from Kendrick Lamar to Garth Brooks with a little Hava Nagila on the side, all interpreted in a way that only a 9-piece brass band can achieve.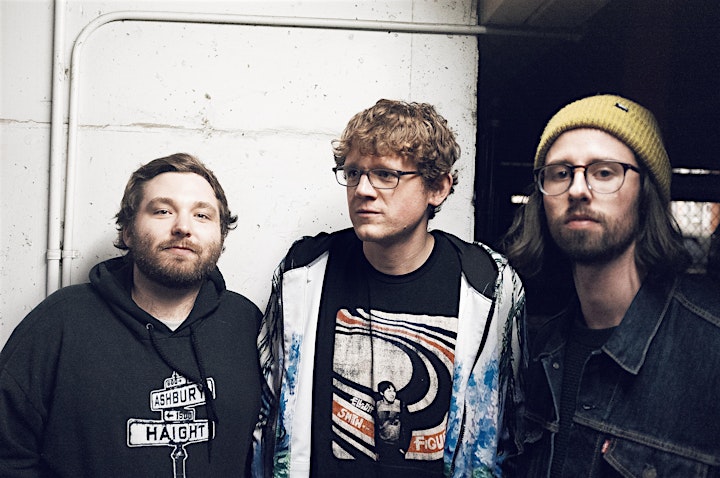 Venue Information:
Globe Hall
4483 Logan Street
Denver, CO, 80216