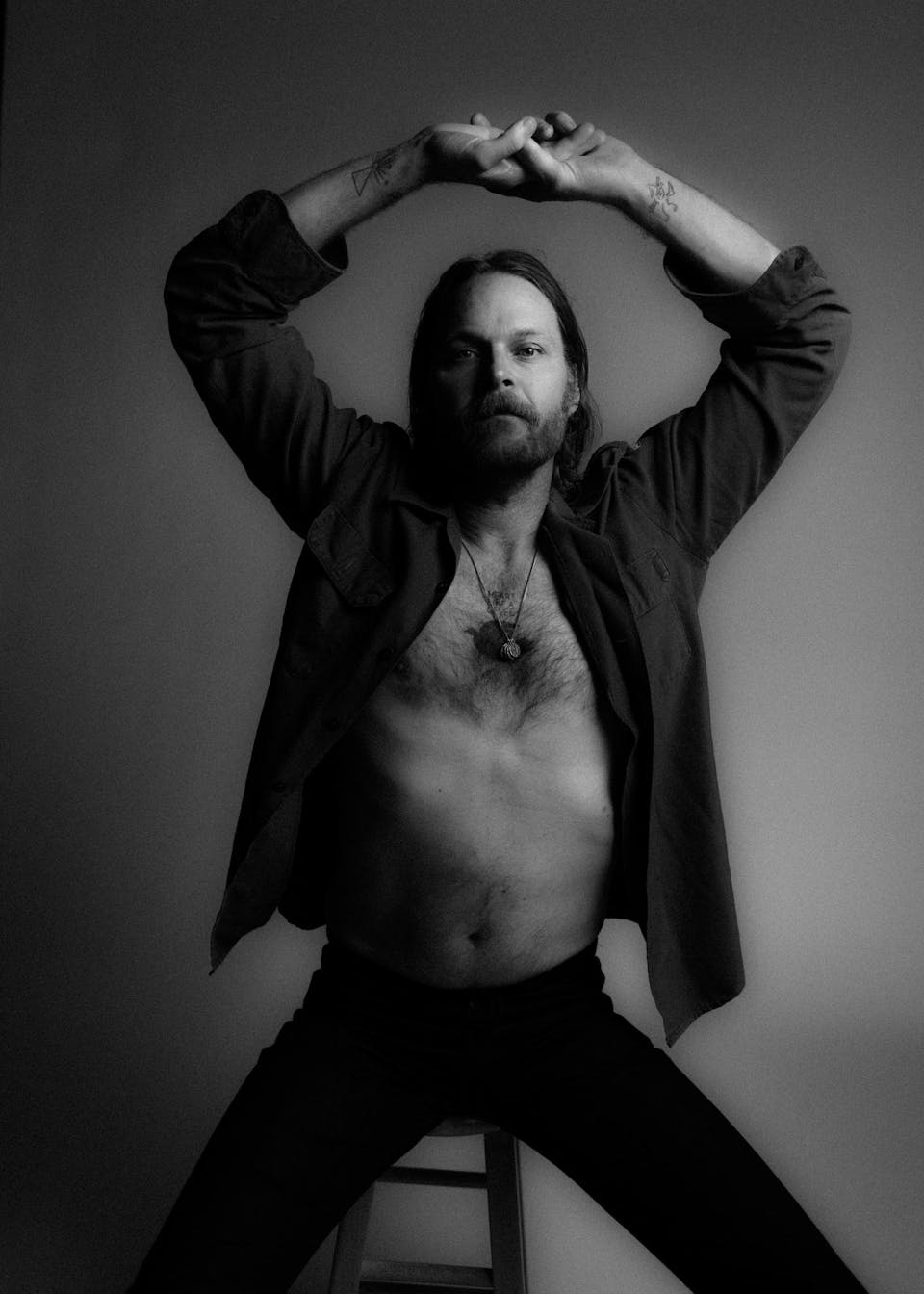 Globe Hall Presents
Describing the Durham-based Hiss Golden Messenger is like trying to grasp a forgotten word: It's always on the tip of your tongue, but hard to speak. Songwriter and bandleader M.C. Taylor's music is at once familiar, yet impossible to categorize: Elements from the American songbook—the steady, churning acoustic guitar and mandolin, the gospel emotion, the eerie steel guitar tracings, the bobbing and weaving organ and electric piano—provide the bedrock for Taylor's existential ruminations about parenthood, joy, hope, and loneliness—our delicate, tightrope balance of dark and light—that offer fully engaged contemporary commentary on the present. And then there's an indescribable spirit and movement: Hiss Golden Messenger's music grooves. There's nothing else quite like it.
For over ten years, Taylor has spearheaded this prolific, perpetually evolving group. He's toured and recorded relentlessly, earning devotees along the roads, deep in festival pits, and across the seas, delivering earnest performances that morph from jammy freakout to private prayer in a matter of measures.
"The work that I do requires me to be in a certain emotional place," says Taylor. "My music depends first and foremost on being in a heightened emotional state and putting my vulnerability on display."
This vulnerability is also central to Taylor's steadily growing fanbase, which continues to discover universal themes in his deeply personal work. The critical acclaim and attention for Hiss Golden Messenger—including features in The Atlantic and The New Yorker, glowing album and live reviews in Pitchfork, Rolling Stone, and Consequence of Sound, and barn-burning performances on Late Show with David Letterman and Late Night with Seth Meyers—affirm the emotional power of Taylor's work.
This raw emotion is especially apparent on Hiss Golden Messenger's new album, Terms of Surrender. Out September 20 on Merge Records, Terms follows Taylor's journey through a tumultuous year of trauma and psychological darkness, hoping and working towards redemption and healing, and the conflicting draw of home and movement. "Another year older," Taylor sings on album opener "I Need a Teacher." "Debt slightly deeper. Paycheck smaller. Goddamn, I need a teacher."
Later, Taylor tracks the complex dynamic between father and grown son on "Cat's Eye Blue," singing, "Is this wicked word too bad to be spoken? You let the heart attack in. One taste and it's broken." He later pivots towards his relationship with his own daughter on "Happy Birthday, Baby."
Happy birthday, baby
Go love your brother now
It's a strange gift, maybe
Girl, you know me better—better than I know myself
I'm trying to repay you
All these miles that I roam
And when I'm far away, baby
Know that I love you and sing this little song
Taylor says that he wanted to make Terms of Surrender "a wandering record. I wanted where we recorded it to mirror the searching spirit of the music." Having written upwards of 40 songs—in motel rooms, his studio in Durham, and a secluded cottage outside of Charlottesville, Virginia—Taylor winnowed them down to the ten works that comprise Terms of Surrender. With regular collaborators—including Phil and Brad Cook, Josh Kaufman, and Matt McCaughan—and new friends like Jenny Lewis and Aaron Dessner (of The National), the crew decamped to Dessner's Long Pond studio in upstate New York, Sound City in Los Angeles, and producer Roger Moutenot's Haptown studio in Nashville to create the most fully realized and genre-defying Hiss Golden Messenger album to date.
Hiss Golden Messenger songs create feelings to which devoted listeners attach their own meanings and memories with each repeated spin. Throughout Terms of Surrender, those feelings range from fearful to celebratory. But perhaps the title track—with its refrain of "I'm gonna give it/ but don't make me say it/ It's one thing to bend it, my love, but another to break it"—best summarizes the nature of Taylor's work as a musician, father and spouse, and cultural communicator on this album. He explains, "Terms of Surrender is part apology, part plea, part love letter. It's about how much of the most important parts of ourselves we can sacrifice and still feel like we're living the life that we thought we wanted."
18 and over. All sales are final. Review your order carefully, there are no refunds for any reason. Tickets are non-transferable. No tickets are mailed to you, your name will be on the will call list night of show. Night of show (1) bring a valid government issued ID and (2) print your confirmation e-mail and bring with you night of show. Come hungry! Check out Globe Hall's award winning BBQ!
Erin Rae:
Gifted with a unique ability to fuse musical genres and influences to craft songs that feel fresh and wholly her own, with her new album Putting On Airs, Erin Rae has thrown down a direct challenge to the stereotype of what a Southern singer should be. Both lyrically and sonically, she strikes a fiercely independent chord, proudly releasing a deeply personal record that reflects her own upbringing in Tennessee, including the prejudices and injustices that she witnessed as a child that continue to impact her life to this day. According to Rae, "this album was born out of a need to do some healing work in my personal life, in order to address some fears and patterns of mine to allow my true feelings to come to the surface."
Buoying the release is Rae's reputation as an enthralling live performer, which has earned her the respect of Nashville peers and music notables alike, including Grammy Award winner John Paul White, who has signed her to his Florence, Alabama-based label, Single Lock Records. Rae joins a Single Lock roster that includes Nicole Atkins, St. Paul And The Broken Bones, and White himself, who said "When I first heard Erin's compelling voice, I knew nothing about her. It was live, with no intro (she was opening for friends of mine), and I was instantly transfixed. I couldn't wait to engage, and that's something I very seldom feel, much less do. I was thrilled to find out her personality was as engaging as her voice and songs, and that she was looking for a home. I couldn't be happier to be hitching our wagons together."
Recorded in the dead of winter at The Refuge, a historic former Franciscan monastery-turned-creative space on Wisconsin's Fox River, the isolated environment created the perfect setting for Erin and her bandmates to track these genre-busting songs, using the chapel and other unique spaces within the cavernous building to explore new sonic boundaries, all while continuing to showcase Erin's trademark vocals and song-serving restraint first heard on her critically-acclaimed 2015 debut album, Soon Enough.
The unique sound of the record is inspired by the innovative 1960s European production techniques from artists like the Beatles and Francoise Hardy, paired alongside the restraint and minimalism of modern artists like Wilco and Richard Hawley, bridging the sonic gap between classic songwriting and a modern indie-rock ethos. The album was co-produced by engineer Dan Knobler (Rodney Crowell, Tift Merritt) and multi-instrumentalist Jerry Bernhardt. Dominic Billett also served an integral role in the collective that worked together to create the album's innovative and varied sonic pallet, providing the perfect soundscape for Erin's soothing vocals, bathing everything in the warmth and purity that has become her trademark sound.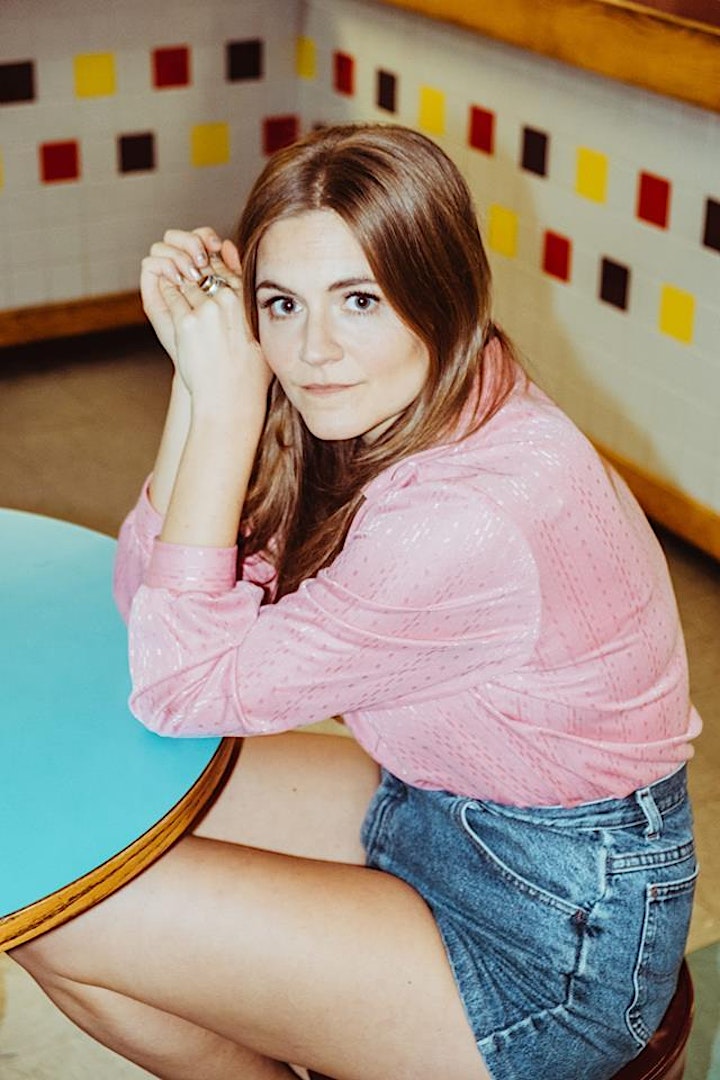 Venue Information:
Globe Hall
4483 Logan St.

Denver, CO, 80216